The Rock Starr Promoter
2 R's for Rock & Roll
In the Beginning Ted Groft & my wonderful younger brother Denis, told me I had to drive to PIPER's near Melrose, Maryland to pick up a case of Black Velvet!
Long Story for Sure; I asked whose name is it in? They told me CHARLIE STARR…
I said Charlie who…Ted said when he called the order in, they asked his name and he replied Charlie Starr.
Ted said he was gonna use his dad's name but said, Charlie Starr.
So we, Denis, Ted, and I left for the beginning of what could be one Great Celluloid Silent Feature were the story left untold.
But With Luck, Chance, and Opportunity at stake along the Highway of Life 101 this History Lesson begins and will never end when we picked up a case of Black Velvet for the 1st Charlie Starr Toga Party 1980 at Dick's Dam… Wow…The story of the Creek People, Conewago Creek, Adams County, Pennsylvania, USA…
Story Telling 101 taught to me by my Mom Ms. Nellie the Nanny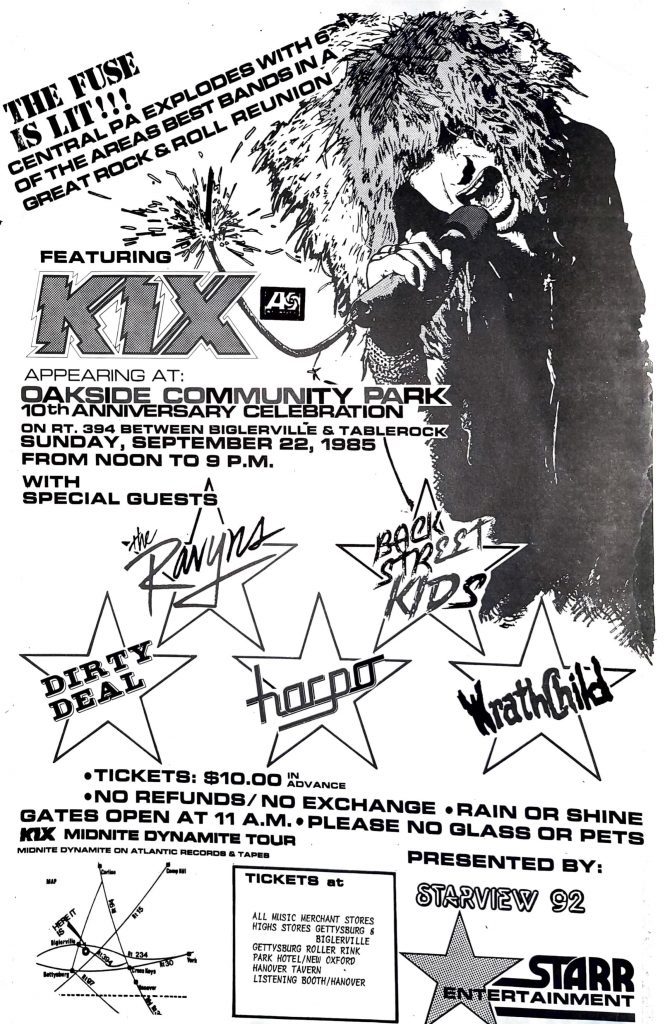 Once upon a Time in America Kids did what Kids do…Drink alot and carry on… Party On Charlie, opps Garth…
Kix were for Kids like me and my friends in South Central PA during the early 1980's…
The Shooze played at my High School Graduation Party 1979 May 29th; Boy was I wasted…I first saw Donnie Purnell play at the Mountain View in Smithsburg, Maryland when I was 16 years young. When I walked into my first nightclub ever and JAXX was playing, I thought wow this guy will be famous one day. In 1985 walking along Hollywood Boulevard with DP of Kix, I looked down and said
Look Donnie a Starr for You; He replied Look Ya Ya one for You!
Little did I know Kix would take me to South Central LA
from South Central PA to Plaza Suites, & Hollywood USA 1985 where we meet Stevie Wonder…
and for Thanksgiving Dinner in Malibu with POISON & Deb Rosner, Bridgette Wright and KIX. What a Life Where is My Wife?
Our first concert in Los Angeles at the TROUBADOUR in West Hollywood with Guns n Roses and Feline. What a November to remember 1985 America. If you have ever been to West Hollywood nightclub and saw Kix poster strategically placed; you now know Charlie Starr the Rock Starr Promoter stood on that corner of the bar and put my place in Hollywood History…
..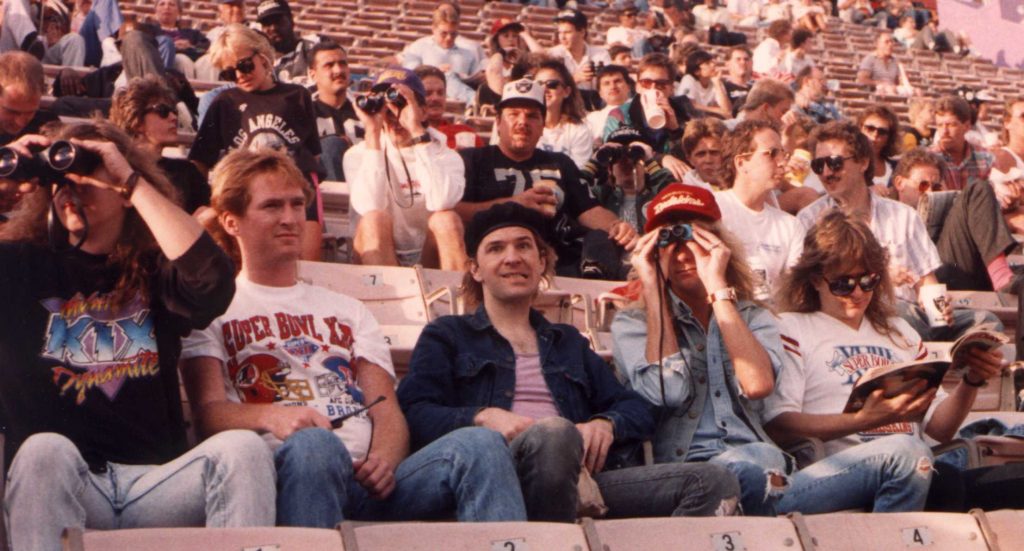 I had no idea the problems this would be for The Family nor the Impact on so many other lives.